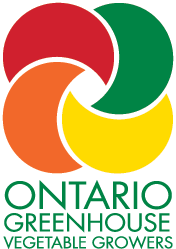 Custom Customer Relationship Management (CRM)
CUSTOM DATA MANAGEMENT AND REPORTING SOLUTION


The Ontario Greenhouse Vegetable Growers (OGVG) represents and licenses over 200 producers of greenhouse produce in the province of Ontario. As a part of their mandate, the OGVG administers annual licences for all growers, packers and marketers in the industry with a total of nearly 400 licences issued each year. With each licence application, a number of very detailed and specific data points are collected, from traceability codes, to environmental practices, to annual production plans.
Prior to the introduction of our custom CRM solution, this data was manually entered in multiple tabs of a singe spreadsheet each year. Accessing the data and compiling reports were labour-intensive tasks. Notably, assembling year-to-year comparisons reports, and tracking the ongoing member compliance statuses were particularly challenging.
To support the member licensing and ongoing data management processes, Dattivo delivered a custom Member Relationship Management (MRM) system. Based on the principles of a CRM, this system was designed and constructed to support the OGVG through the intricacies of their member licensing procedures. Staff members are now able to access and update the data and generate reports with the click of the button.
 SOLUTION HIGHLIGHTS

Custom CRM software solution
Multi-user web application
Compliance management and tracking solution
Automatic licence generation
On-demand report generation
BENEFITS
Streamlines and automates the licensing process
Increases transparency and collaboration within the organization
Supports staff members
in their data analysis and reporting needs
Improves data accuracy
by guiding administrative staff in their data collection